11 Hayling Close , Fareham , Hampshire , PO14 3AE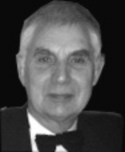 Click to view Video C.V.
Profile
A technically skilled technician in electronic faultfinding and repairs down to component level. Very ver- satile and good at Customer Care and Support. Very able to teach, convey knowledge and train other people. Good at installation and commissioning of specialized equipment. Currently looking for work in the UK and able to travel over seas. City and Guilds qualified in Electronic Servicing 224 part 3. Has a Teaching qual- ification Cert. Ed. Considerable experience in technical education with a proven track record of 20 years teaching and has written and published a number of books relating to lives experience. Full driving license and own transport.
Phoenix Systems
, Fareham, Hampshire
Function
February 2011 - August 2012
Responsible for goods in and out. Working with Program Plus which is the computer system to deal with all goods in and out. Kitting of work orders and dealing shortages.
Mobile Tracking Systems
, Kingdom Close, Fareham.
Function
and
January 2006 - December 2011
Dealing with technical faults in customers computer systems. Maintenance of mobile tracking equipment. Repair of tracking equipment which involved fault finding, reprogramming and fault diagnosis to component level. Some installation and commissioning of tracking and data dispatch equipment. Replacement of com- ponents including modems all of which involved soldering.
Trojan Horse International
, Philippines and England
Function
Director of a Christian mission to bring help and assistance to reformed inmate of New Bilibid Prison, Philippines. This involved recruitment, teaching tours and talks. Dealing with Visa, travel permits and per- mission for access to prisons. Publications of books and video documentaries.
August 2001 - January 2006.‌‌‌
Fareham College
, Fareham, Hampshire
Function
Director of Electronic Servicing City and Guilds 224, London Institute Enrollment and course delivery of Part 1, 2 course units Practical Servicing and Fault Finding to the Electronic Examining Board Teaching Science, IT, Maths and Compute Science at BTEC level
September 1988 - August 2001 Granada TV Rentals, Aylesbury Function
Service Manager of a national TV rental company. Looking after and responsible for repairs and all aspects of television rental equipment by means of 5 technicians and over 4000 subscribers.
August 1972 - September 1976
C. J. Ward and Son
, Tring
Function
August 1972 - August 1974 Servicing of a variety of electron domestic and industrial electrons equipment
Electroloid
, Aylesbury
Function
Wiring of electronic and electrical control equipment and test February 1971 - August 1972